You cannot add ""SARDEGNA DOP" Frantoio D'Olia" to the basket because the product is out of stock.
"CHIUSE DI SANT'ARCANGELO 100% Moraiolo" Organic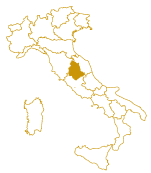 DESCRIPTION: Chiuse di Sant'Arcangelo is a single variety made exclusively with Moraiolo di Sant'Arcangelo olives. This evoo makes itself felt with all its strength and the bitterness and spicy are intense and persistent. The exceptional altitude and the incredible sun exposure of the plants make it one of the plots capable of producing some of the best oils from the mill every year.
COLOUR: Green with golden reflections
ACIDITY: 0,2%
CULTIVAR: 100% Moraiolo
INTENSITY: Robust
TASTE: Intense bitter and spicy
SCENT: Strong notes of artichoke and herbaceous
FILTERED
PRESSING: Cold extraction
HARVEST: 2021/2022 Mid November
Quantity: 500 ml
Are you a trade customer? If you are a trade customer, please email us at trade@theoliveoilco.com